Earthquake
In the Visual-Q4M it is possible to perform analysis with:
Input Motion X - Component
Input Motion XY - Component
For to perform an analysis both in X and Y, the two components of the dynamic load must have the same number of records and the same time step. Is not possible perform an analysis only the Y-Component. The Visual-Q4M has the algorithms for signal analysis that can be processed for:
Acceleration
Velocity
Displacement
Pseudo- Acceleration
Pseudo- Velocity
Pseudo- Displacement
Fourier Transform Spectrum
Power Spectrum
All accelerograms can be scaled.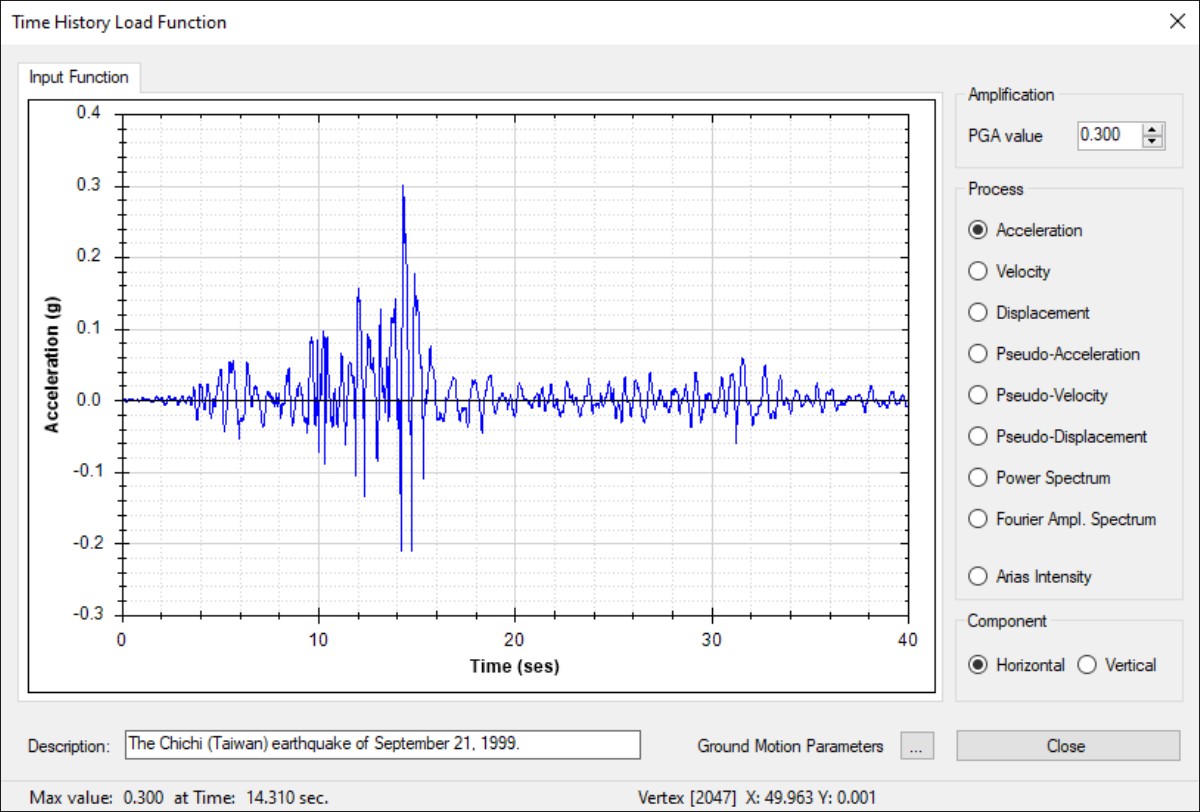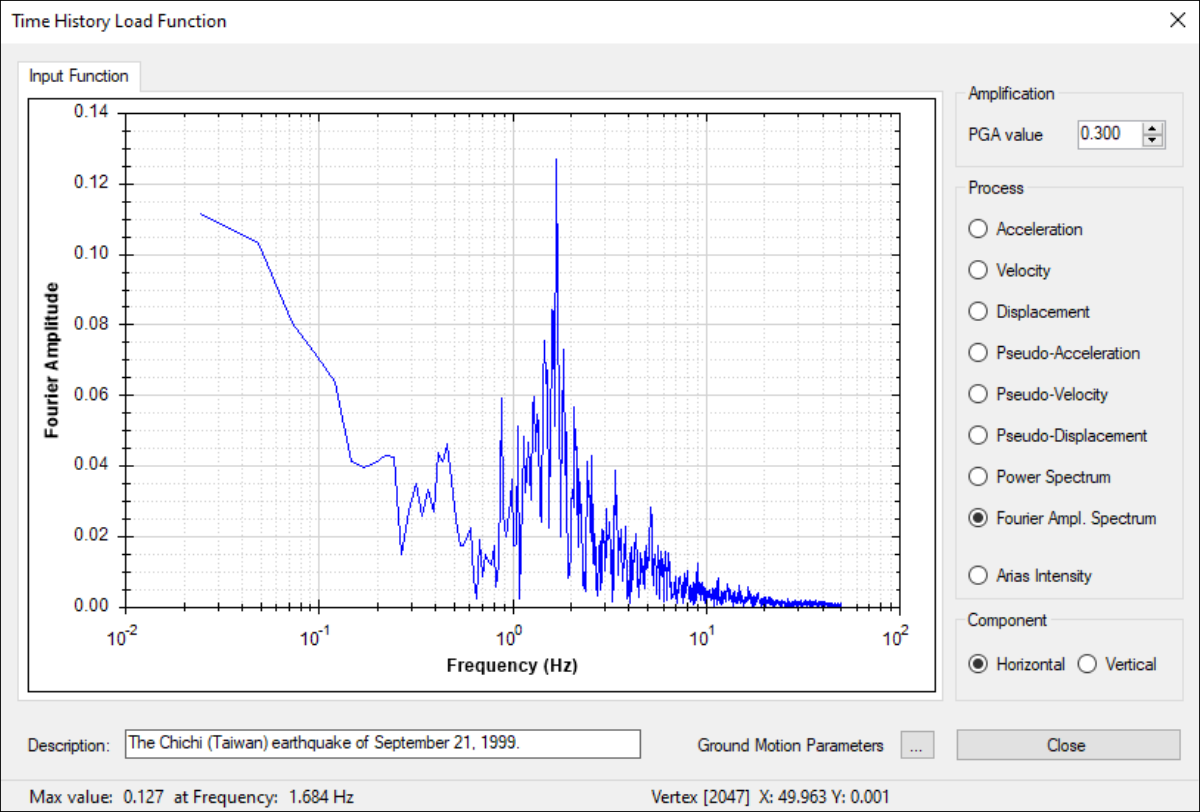 The internal database can be updated automatically with a series of standard Input Motions
ChiChi_longt.Acc - The Chichi (Taiwan) earthquake 21/09/1999
ChiChi_tranv.Acc - The Chichi (Taiwan) earthquake 21/09/1999
Corralitos.Acc - The Loma Prieta (Corralitos) earthquake 18/10/1989
Emeryville.Acc - The Loma Prieta (Emeryville) earthquake 18/10/1989
Friulli.Acc - Friuli (Italia) 6 Maggio 1976
Hollister.Acc - The Hollister (USA) 28/11/1974
Imperial_Valley.Acc - Imperial Valley 10/15/79
Irpinia_Bagnoli.Acc - Irpinia (Bagnoli Irpino) Earthquake, 11/23/80
Irpinia_Calitri.Acc - Irpinia (Calitri) Earthquake, 11/23/80
Loma_Prieta.Acc - Loma Prieta earthquake
Loma_Gilroy.Acc - Loma Gilroy earthquake
Parkfield.Acc - Parkfield earthquake
Kocaeli.Acc - The Kocaeli (Turchia) 17 Agosto 1999